PHASE I: LISTEN LEARN MAP
The number of stakeholders impacted by a change in patient care usually greatly outnumbers those impacted by new solutions  in other industries.We are adept at the interstitial spaces of healthcare where things too often go wrong. Act One listens differently and will hear more open feedback than your team.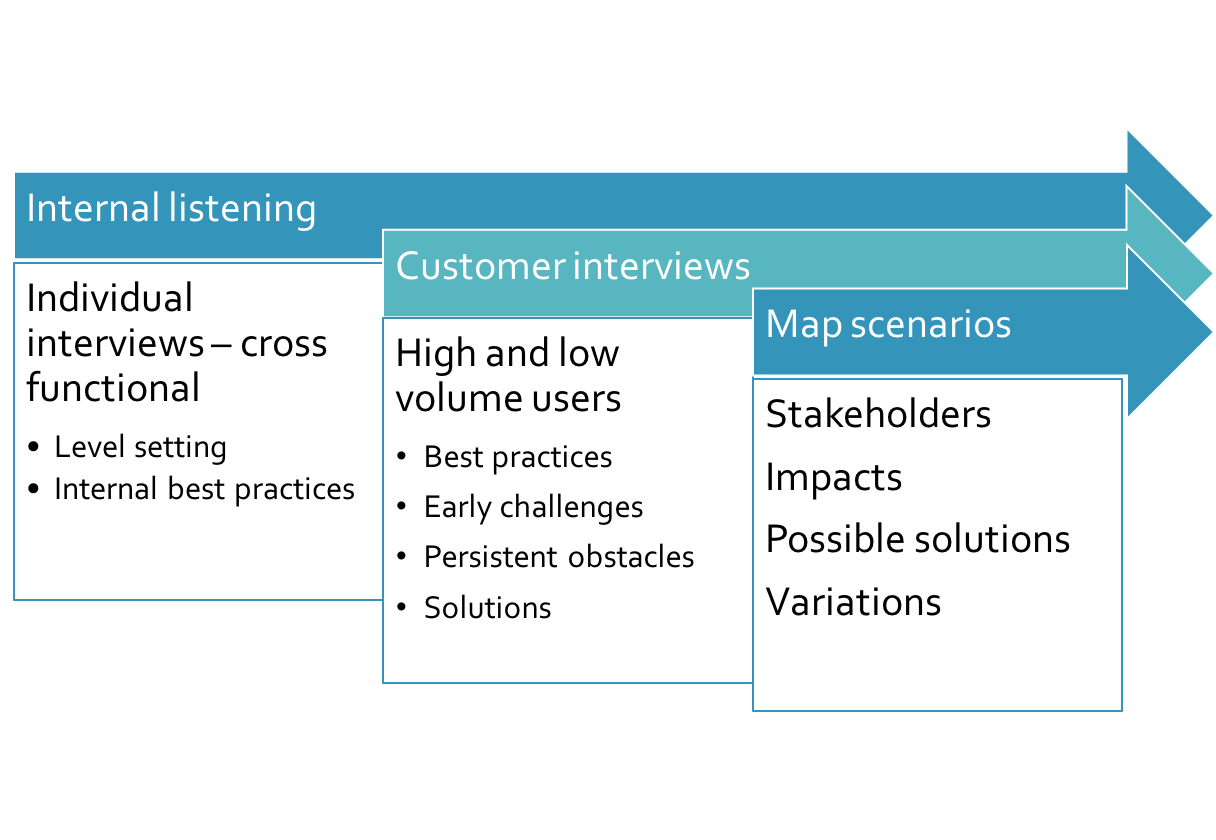 PHASE II: SOLUTIONING AND BEST PRACTICES
Act One collaborates with your team to develop and finalize templates and frameworks for additional sales training, customer tools and marketing strategy support.